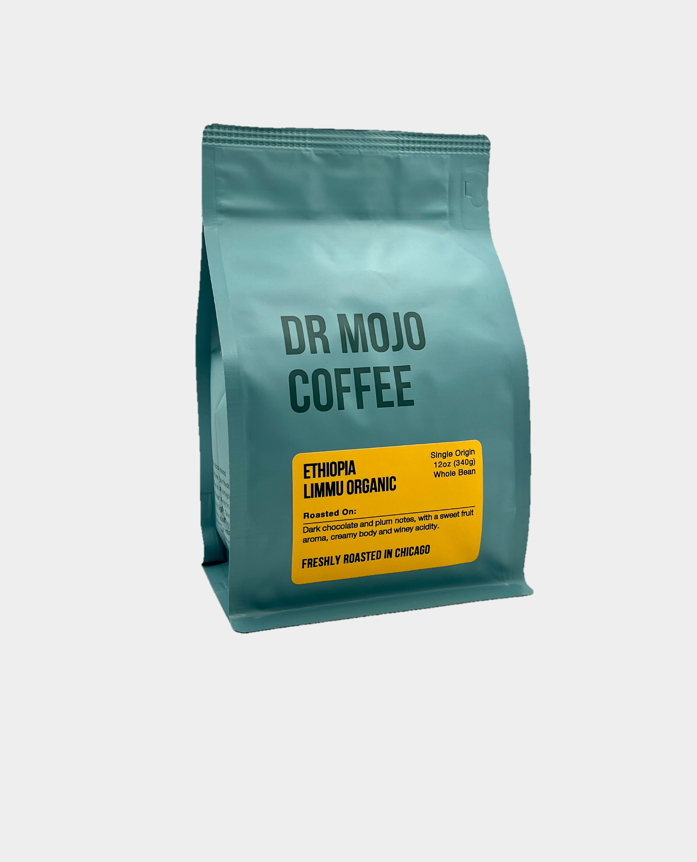 Ethiopia — Superfino Limmu Organic
Ethiopia — Superfino Limmu Organic
Mojo Coffee Chicago brings you its Superfino Collection.  A single origin coffee from Limmu, Ethiopia, with a medium body; juicy and sweet with a velvety body, notes of red wine, berry jam and a dark chocolate finish.
At an altitude of 1800 meters, Kossa Geshe is a single farmer estate producing this heirloom varietal, and is located in Western Ethiopia's Limmu Kossa District in the highlands of the Kebena Forest. This 1,000 hectare farm was established in 2009 as a land grant from Ethiopia's investment agency to safeguard some of the last remaining dense forest in the country.  The story of Kossa Geshe is one of meteoric rise. In 2016 they began running the farm, and two years later their coffee won a Good Food Award – one of the first coffees out of the west to earn the distinction, and to truly compete with the excellent naturals coming from Southern Ethiopias Sidamo and Yirgacheffe regions.
Medium Roast / Medium Body.
Our coffee is freshly roasted in Chicago. Every cup is a drink imbued with inspiration, freedom, celebration, culture and dreams. It's about the experience as much as a refreshment. We hope you enjoy it.