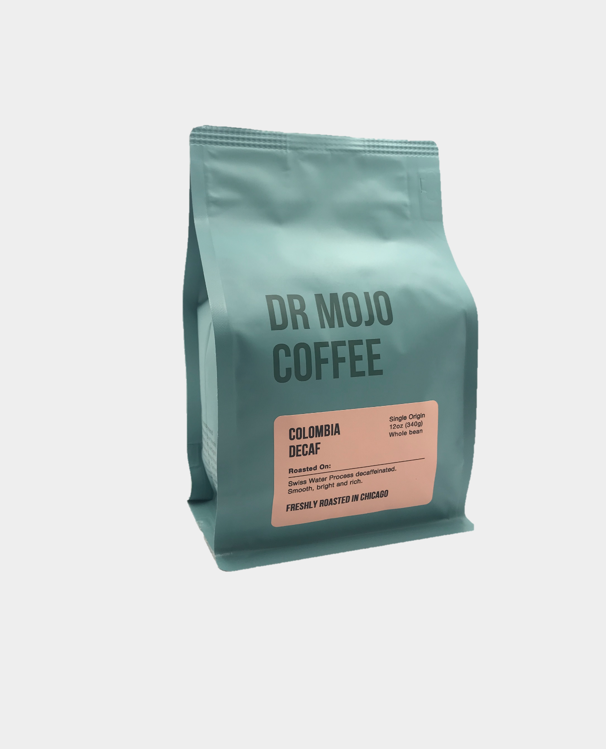 Dr Mojo's Decaf - Naturally Decaffeinated
Dr Mojo's Decaf - Naturally Decaffeinated
Our Decaf Colombia - Huila de Gigante single origin is smooth, bright and rich. 
Known as one of the most reputable coffee production sites in the Huila region, coffee is sourced from over 2,000 growers, grown at an altitude from 1,300 -1,600, to create a blend of varieties including Caturra, Colombia and Typica. Decaffeinated using the Swiss Water Process, a natural, chemical-free decaffeination method that removes caffeine in four steps: separate, filter, soak, and dry. Not only does Swiss Water decaf deliver a flavourful brew that's 99.9% caffeine-free, it also retains the health-boosting antioxidants.  

Light Roast / Medium Body.
Freshly roasted in Chicago. Every cup is a drink imbued with inspiration, freedom, celebration, culture and dreams. It's about the experience as much as a refreshment. We hope you enjoy it.